This post is a shameless attempt to bias the voting in this Retroist poll, and a nod to the influence Apple has had in my life. This was my halloween costume in 1981. My family was living in Okinawa, Japan, and my mom had just read an article about this new computer company with a funny name: Apple.
A zoom shot reveals the brand of this computer / robot: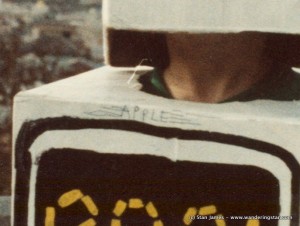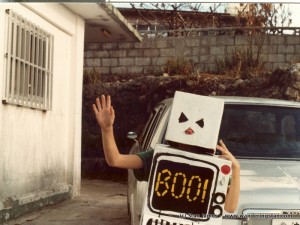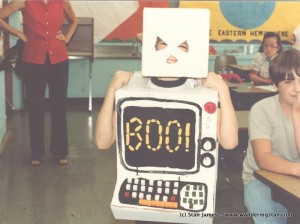 Little did I know that a few months later, my family would actually buy an Apple computer, forever changing the course of my life. Here is a picture of me working on an early stats package: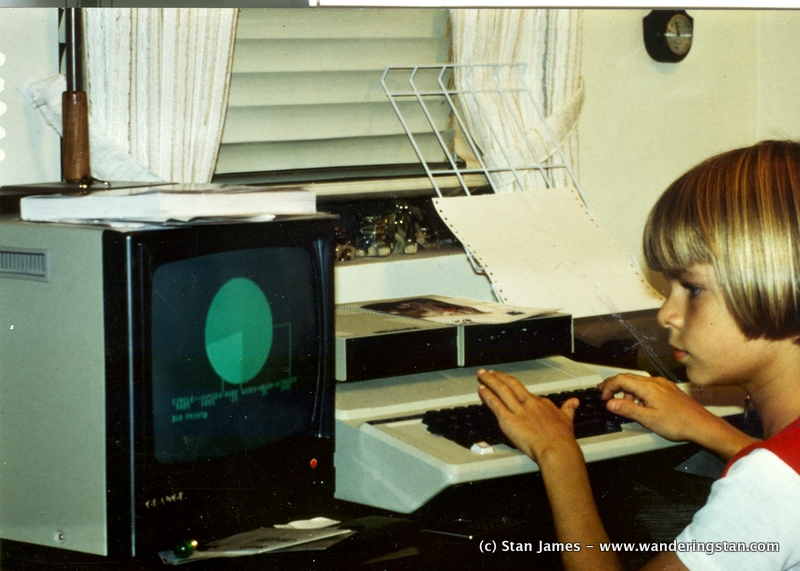 Another shameless plug: if you also have cool old photos hanging around, try out my latest little project, Scan with Stan.
And finally, here is a more recent photo of me wearing a jacket that I had custom made in Korea, from my post "I was an Apple Fanboy".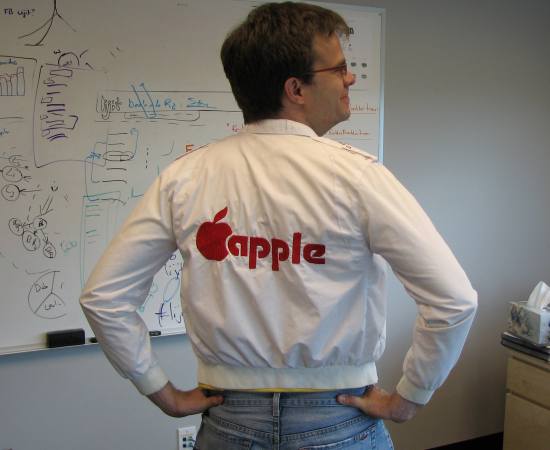 How sad that now I get the most traffic on this blog from my post, 65 Reasons why Mac Sucks. 🙂