Twitterment is a "search engine and buzz tracking system" released today from the University of Maryland uBiquity research group. (offical announcement)
For example, you can see that people talk about "coffee" and "sleep" at opposite times of the day, with the crosspoint coming at 5am.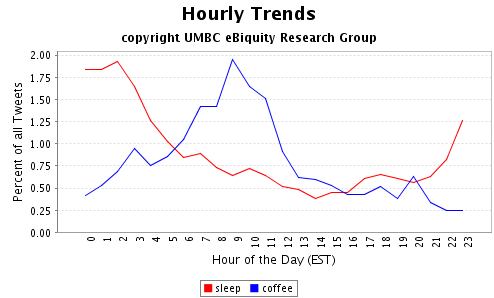 Or you can ponder why people talk about "Chipotle" mostly on Fridays, and usually around 3pm EST.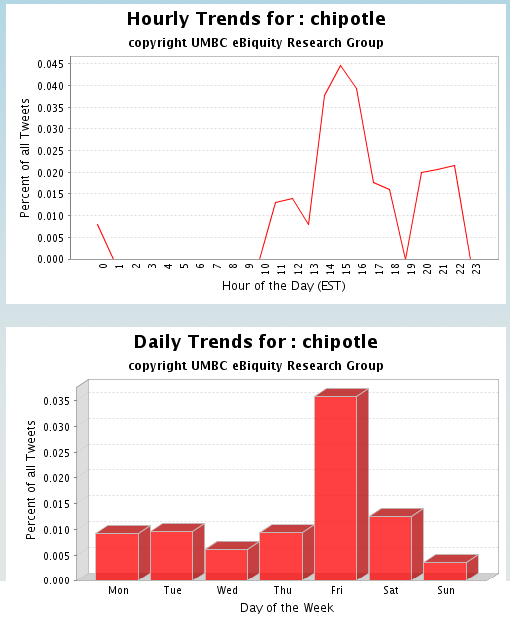 I have a lot more respect for Twitter after hearing founder Evan Williams speak at ICWSM.
At the same conference I met Akshay Java, a young researcher overflowing with good ideas. (When we were talking at dinner the ideas were flowing so fast and loud that other people thought we were drunk.) Twitterment is his latest project. Be sure to also see Feeds that Matter, his previous project.
It's amazing how quickly twitter has spawned an ecosystem of applications. A great case study of Open Data.