about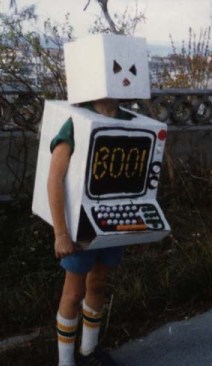 This blog started to track my travels, and then morphed in to tracking my ideas about technology and life. I'm working on a book about the interface between machines and our brains — how these two systems are working together. I just moved to San Francisco.
Most people know me as the founder of Lijit, a very cool startup in Boulder based on Outfoxed, my 2004 master's thesis about online trust. (I studied Cognitive Science at the University of Osnabrück, Germany.) My business partner Todd Vernon and I incorporated the company in June 2006. I left amicably for New York in 2008, and Lijit was acquired by Federated Media in October 2011.
Before Lijit I worked at RootMarkets in New York. At that time I also developed the AttentionTrust.org Attention Recorder. After Lijit I served as the founding CTO at the world's best dictionary, wordnik.com.
I also built SimStan, where I outsourced decision-making to my Facebook friends.
Recently I've been into old media archiving. I built Scan with Stan which lets you scan directly into Facebook, and Scan2Email for scanning directly from a webpage into an email.
I've been working on the web in some form or another since 1996 when I created the first browser-based massively multiplayer games, UltraCorps and Evernight while working at VR-1. They were purchased by Microsoft and AOL, respectively. Before that I created some of the first casual games on the web, as part of the MegaBot comic strip.
I've been working with computers in some form or another since my school got some Atari 800′s. Because my Dad was a teacher, I didn't have to go through the normal certification course to use them: I just started playing around. By Halloween I was hooked, as you can see in the photo.
And as the blog title might imply, I love traveling. Check out some of my wanderings of 2001 or 2003 or my time in Germany.
---